I started this walk from the carpark at Near Fell End SD 602442 on the end of Startifants Lane. I made my way up to the gate onto the fell past the information board at Fell End Farm. I paused halfway up the track for a snap of the start of my walk on a lovely clear spring morning..
I made my way up the path through the gate and took the gentler climb to the left avoiding the steep climb directly up to the top of Parlick.. Eventually I bit the bullet and took the climb up to the top of Parlick pausing briefly for a view of Beacon Fell.
I continued up to the cairn at the top of Parlick and paused to admire the views with my ridge route to Fair Snape Fell clearly visible.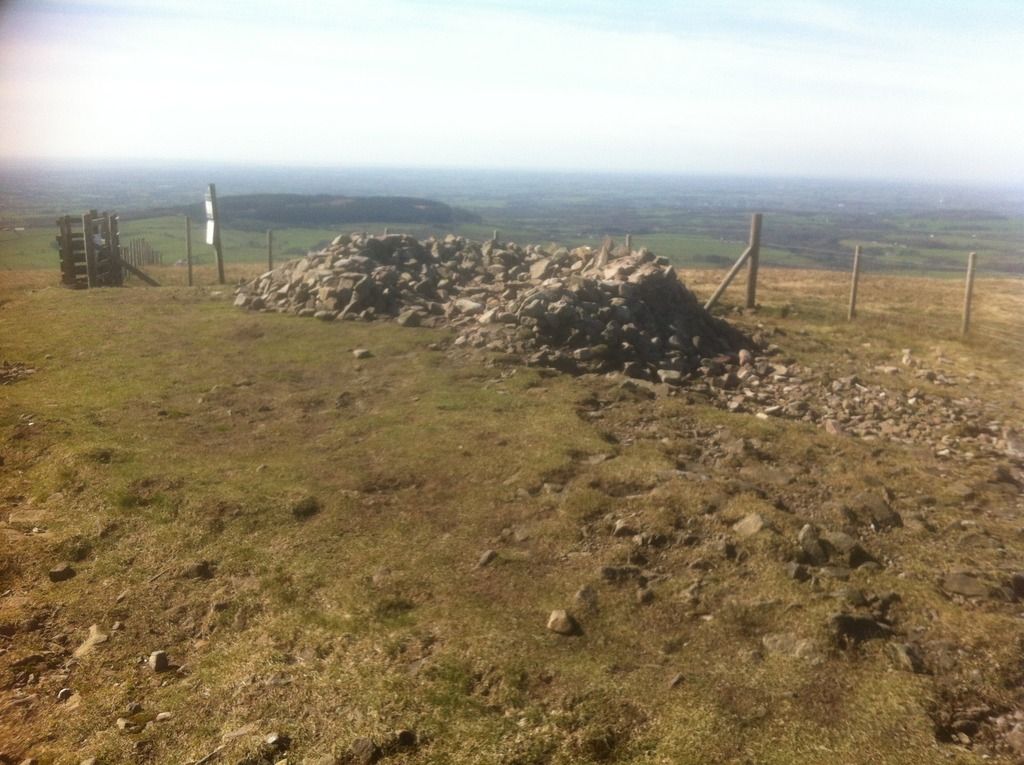 The path was quite firm and an easy stroll past Nicks chair on towards the shelter at Fair Snape
I made my way to the trig point and posed for a selfie.
Last time I had been up here it was pouring with rain with minimal visibility and I decided not to risk the bog trot to the path round the back of Wolf Fell. Today with clear blue skies was my time to tackle the peat hags and boggy ground. I followed a faint path across the fell and decided to make my way to the fence which I eventually reached after several diversions to avoid the many ponds and quagmires that blocked my route. The fence route itself was not the best and my gaiters were soon nearly mud caked up to my knees. Eventually I reached a short section of flagged path which I followed until my route appeared on my left along a well surfaced track along the back of Wolf Fell. In a few minutes Parlick could be seen clearly off to my right
Eventually my path reached a gate in a fence and I then took a grassy path to my right which began to descend down the edge of Saddle Fell down towards Saddle End Farm.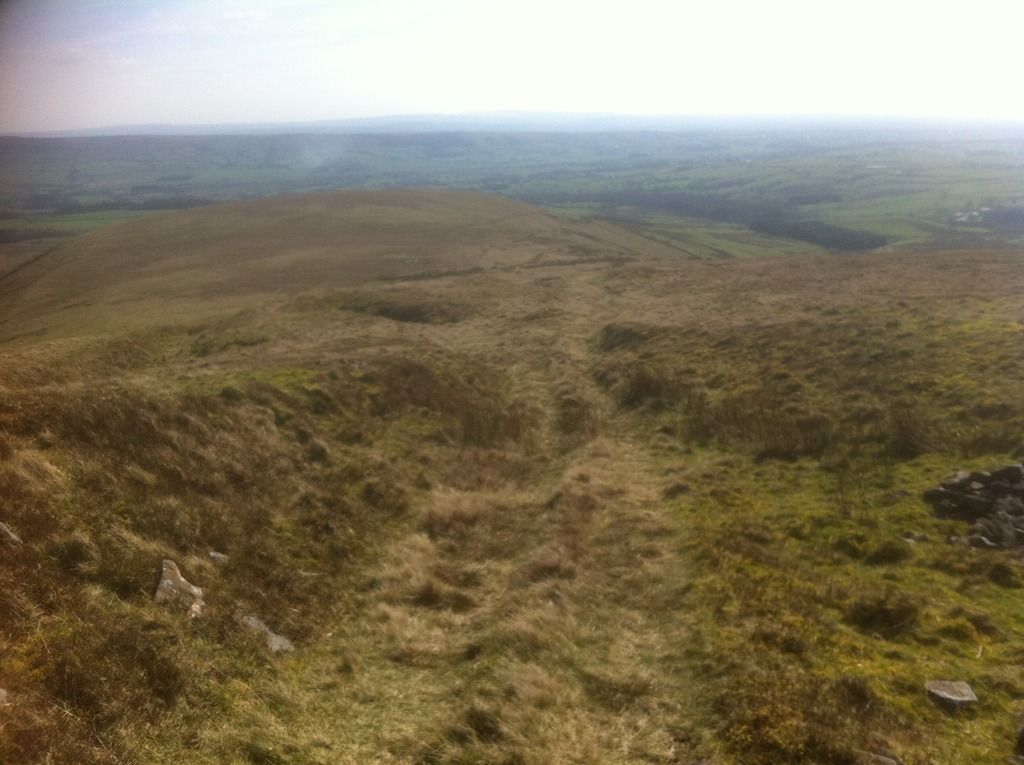 Another view of Parlick before I make my way down to the farm.
My route continued past Saddle End farm and on towards Wolfen Hall. Not sure what this marker was for.
On passing Wolfen Hall I made my way straight back to my car which was now surrounded by many other cars..
ROUTE
gpx file