I started this walk from the top car park at Rivington SD 638149. I made my way up a stony track up towards the Pigeon Tower..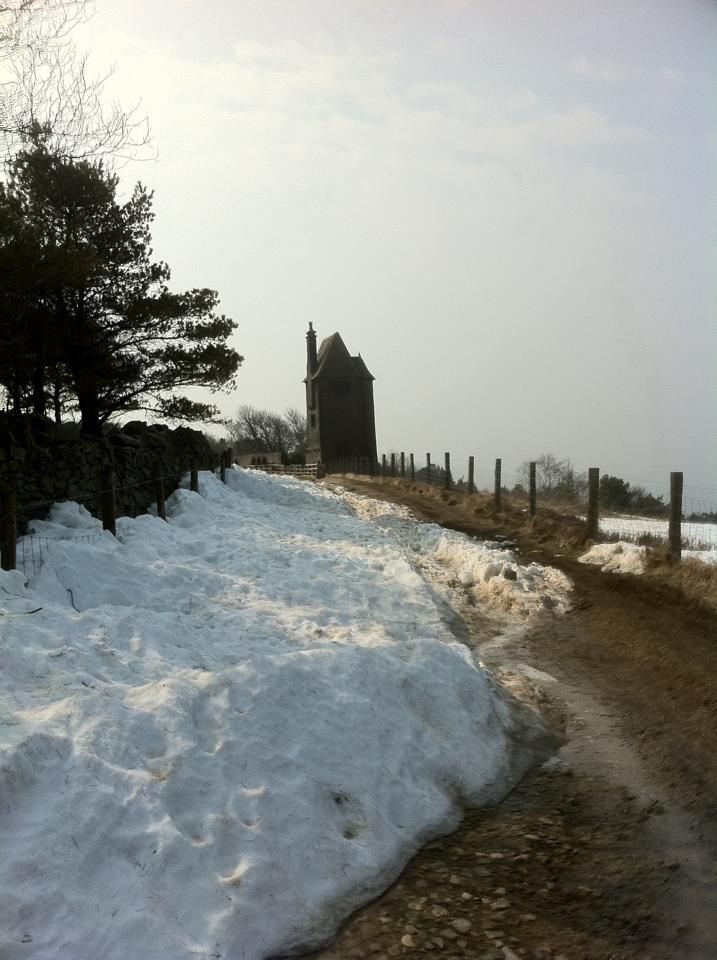 On reaching the Pigeon tower I made my way south along Belmont road track to the Rivington pike.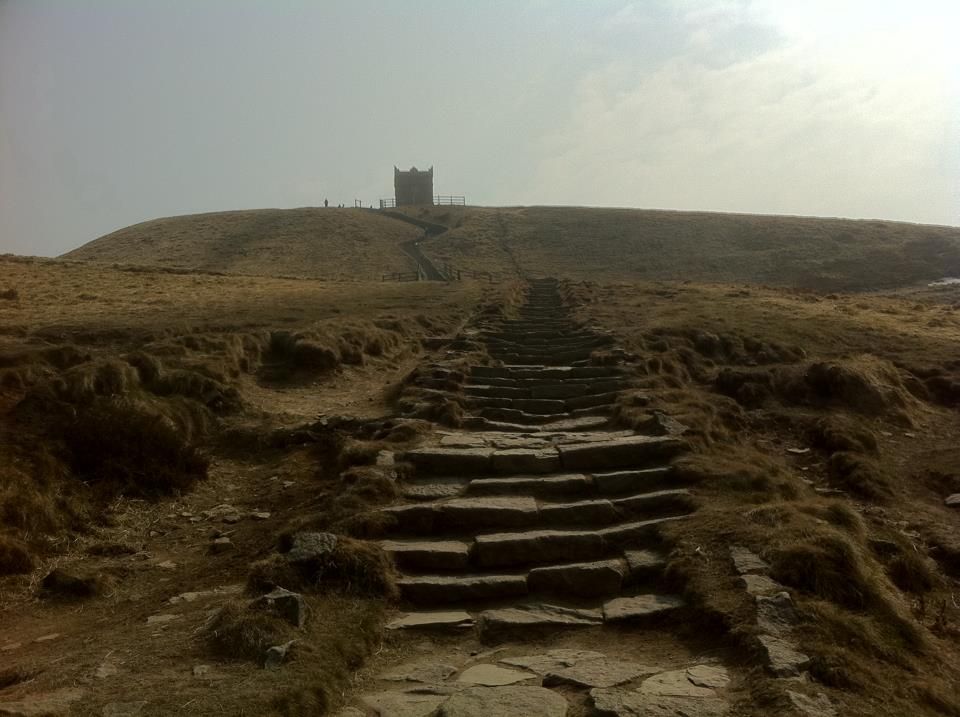 Leaving the drifted snow behind I made my way up the steps to the pike with its folly. Winter Hill masts were visble across the moor behind the tower.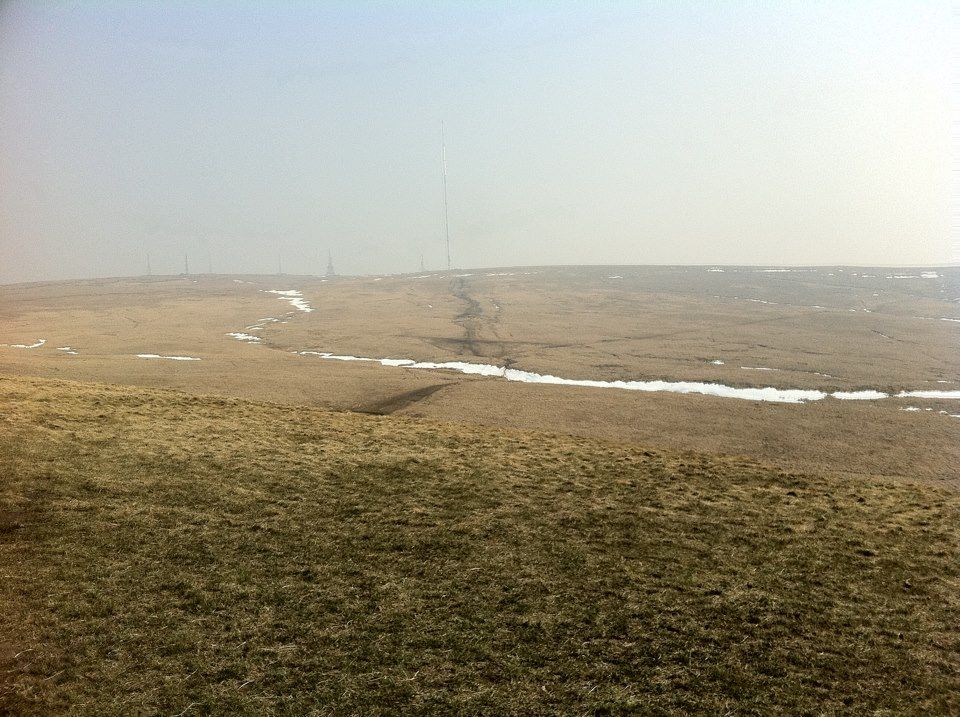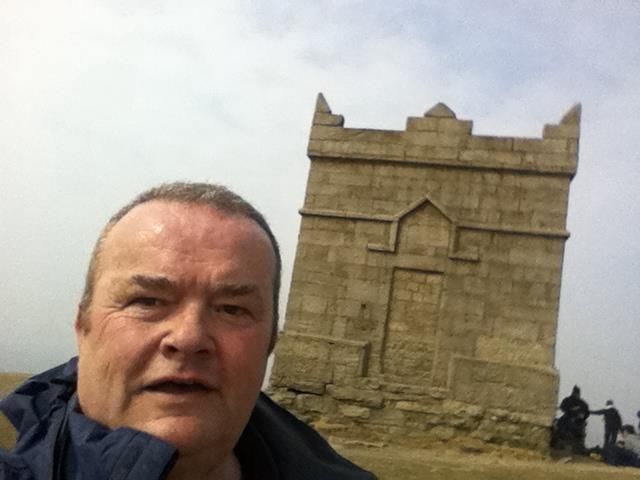 Taking a look towards the cairn on Two Lads hill, I made my way back down the track towards Pike cottage where I joined the rotary way up to Two Lads.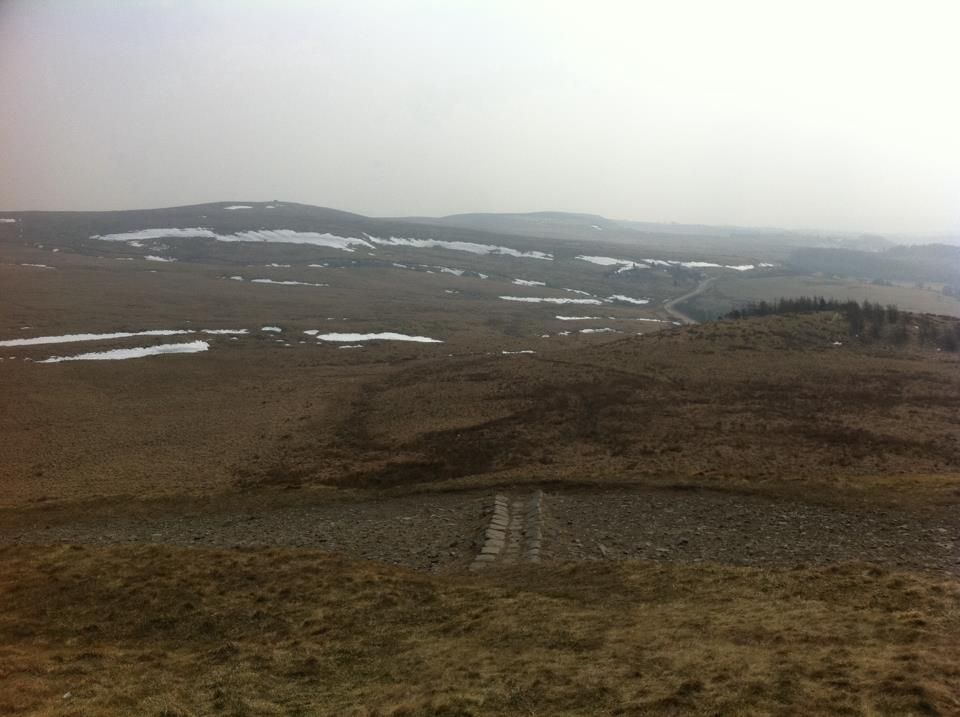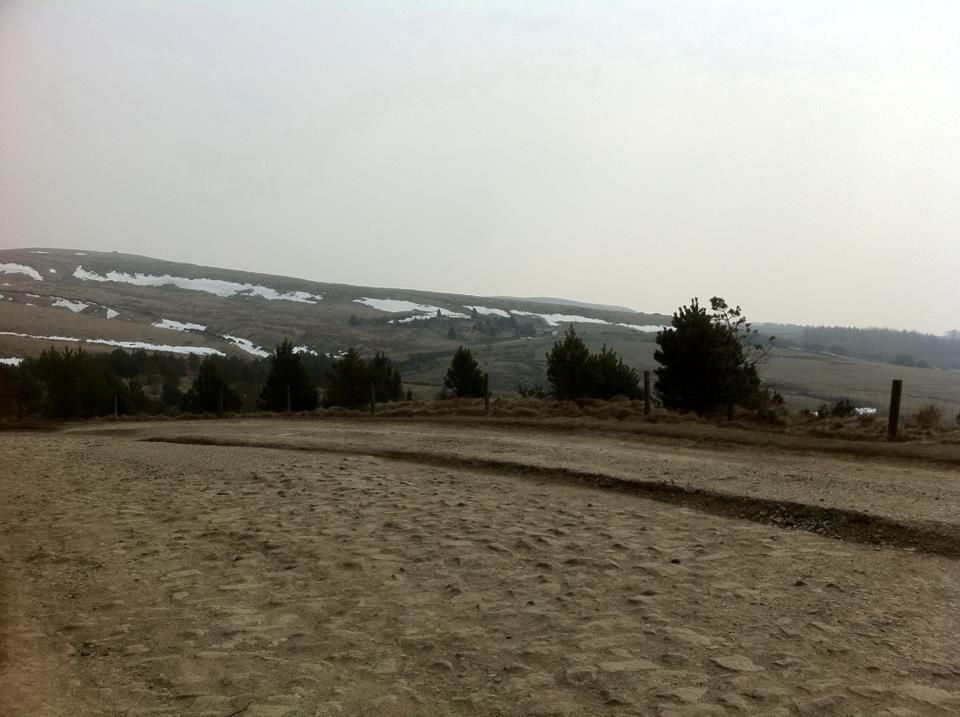 On reaching pike cottage I made my way up the path beside it and could see the Pike tower bathed in spring sunshine.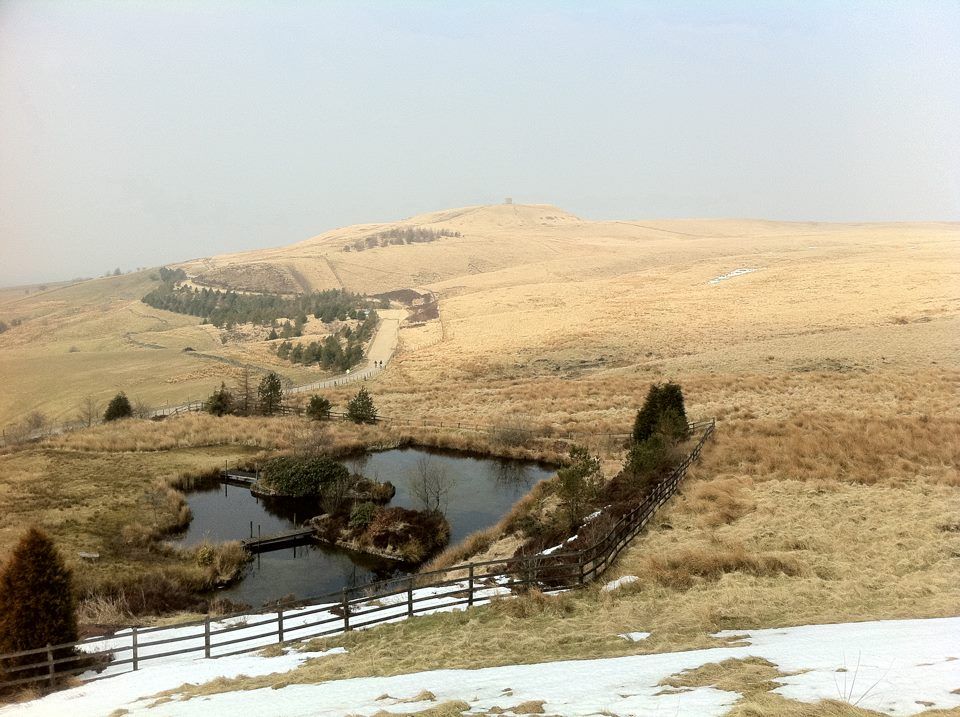 The path up to the Two Lads was becoming a little wet in places as the sun thawed out the frozen ground. Two Lads perhaps should be named Three Lads as a 3rd cairn has been developing over the last few years.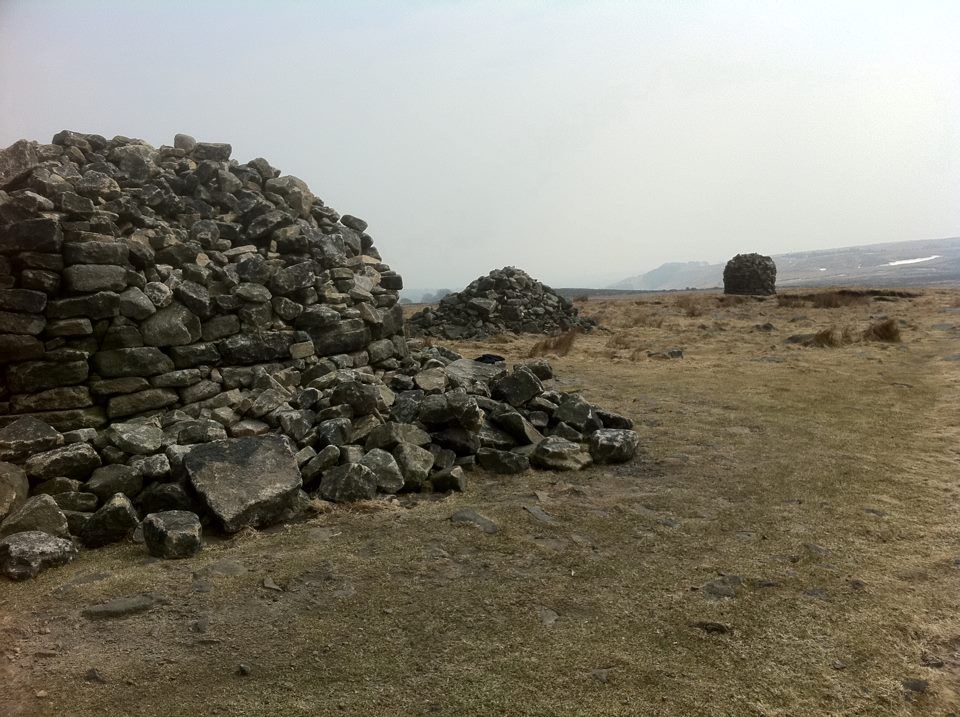 A local artist had left a sketch pad and pencil in a plastic bag for budding artists to sketch their views and surprisingly it had not been vandalised.
I paused to have my lunch then headed across the moor towards to TV masts. On passing the masts, I took a path which headed down the opposite side of Winter Hill down towards Belmont. The start of the path down bore a plaque to commemorate several airmen who lost their lives on a crash on the hill.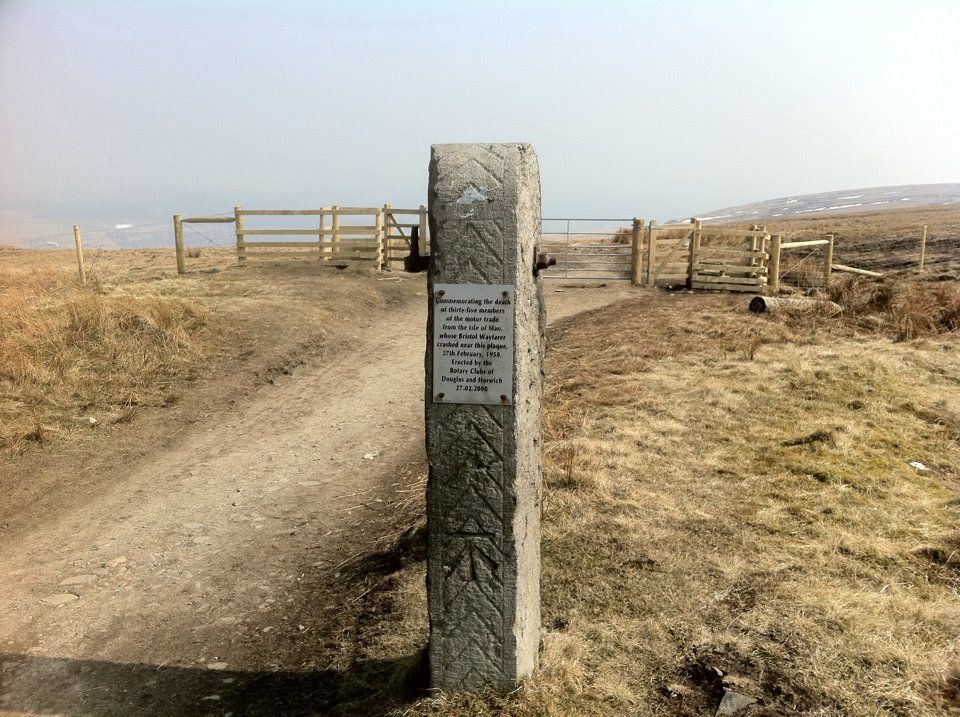 Views of Belmont and its reservoir came into view as I descended the path.
On reaching the road at the base of the path I headed left and into Belmont where I took another path on the left which took me across Hordern Stones Brow to Hordern Stoops. From here I took the now muddy path up to my right. I attempted to avoid the mud by walking on the snow drifts near the wall that I had walked on the previous week. Unfortunately the drifts were no longer frozen solid and I soon found myself up to my waist in snow. Feeling a bit of a fool I crawled my way out and back to the muddy path. I then took a path to the left along to the ruins of Hempshaw farm once used for artillery practice.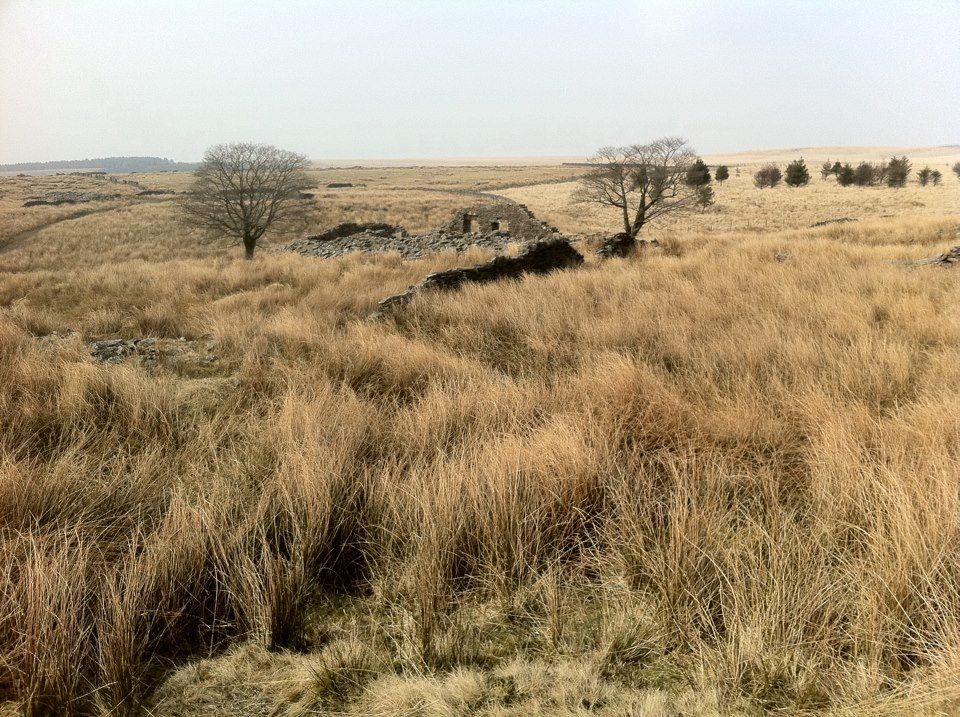 From here I made my way back to the road and took a path leading directly back to the car park.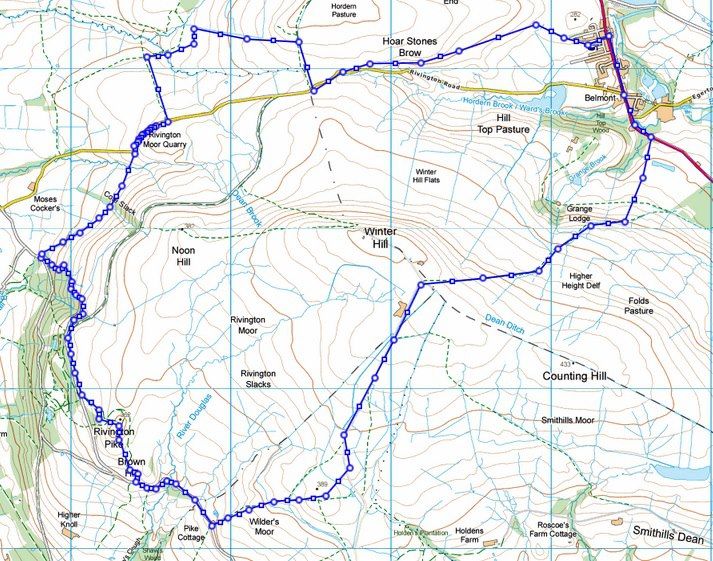 gpx file