I started this walk from the top carpark at Rivington SD 638149. I made along the path out of the rear of the car park towards the minor road from Rivington to Belmont.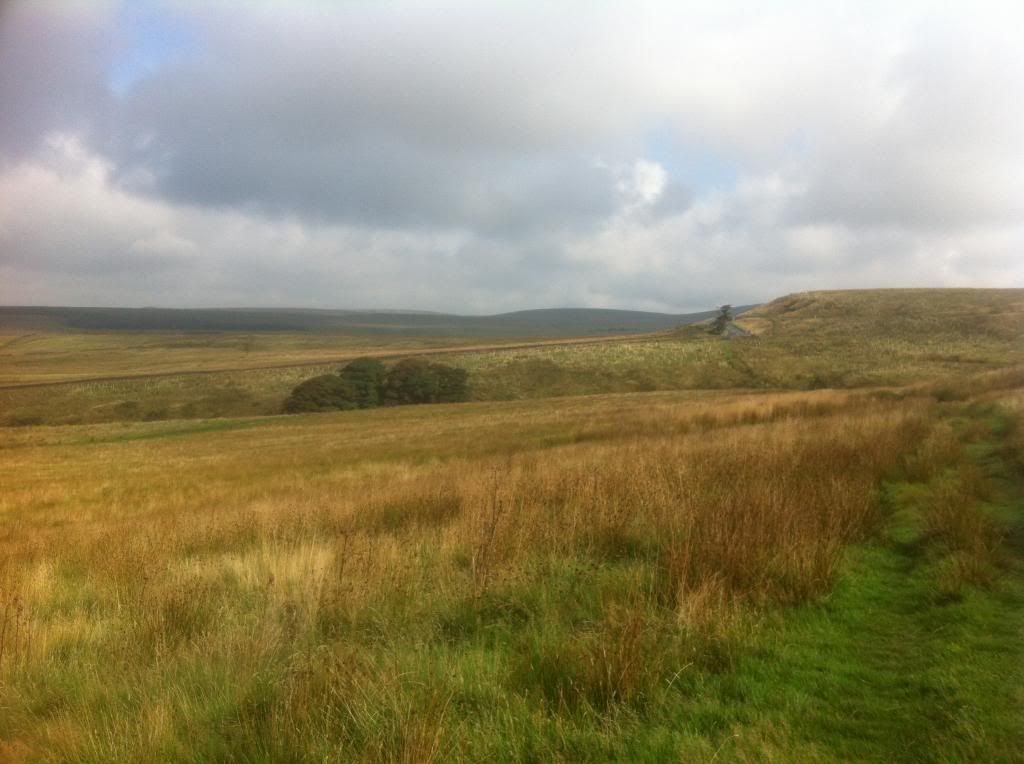 I crossed a small brook and made my way up to the road. After about 100m of road walking towards Belmont, up a gentle slope festooned with messages panited on the road from a recent cycle race, I took a path leading north towards the ruins of Helmhsaw farms.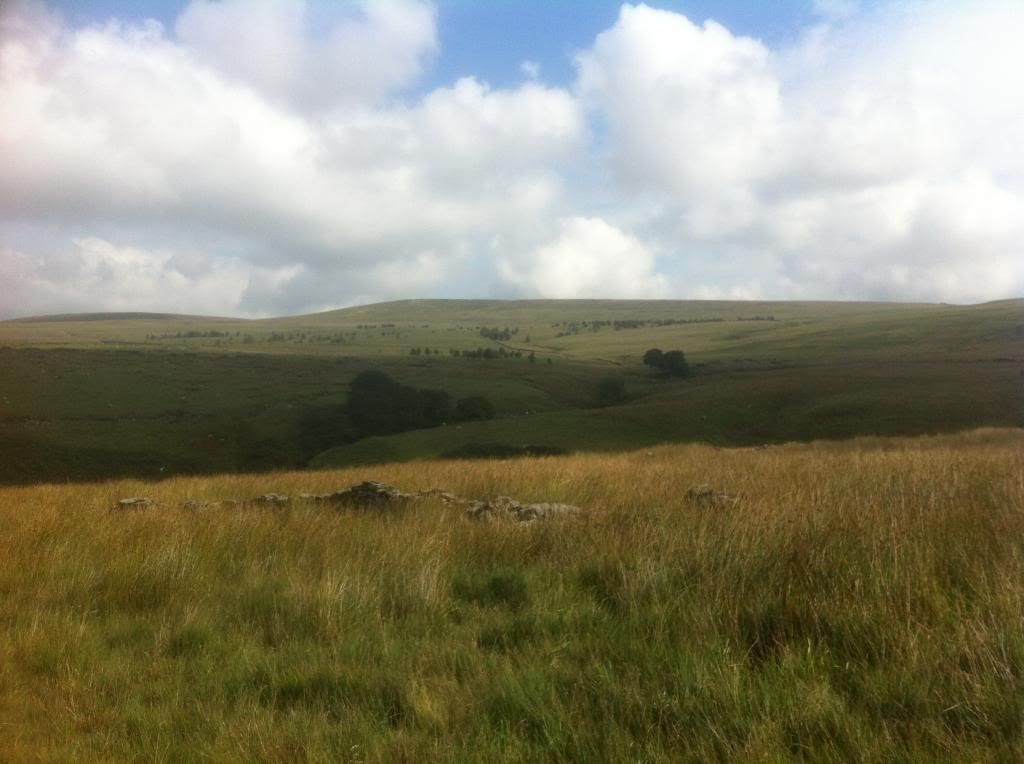 I paused for a snap of the ruins and then made my way northwards past Lower hempshaw on a well metalled track
.
When the path veered westwards I carried on on less well made track leading NW towards Redmonds edge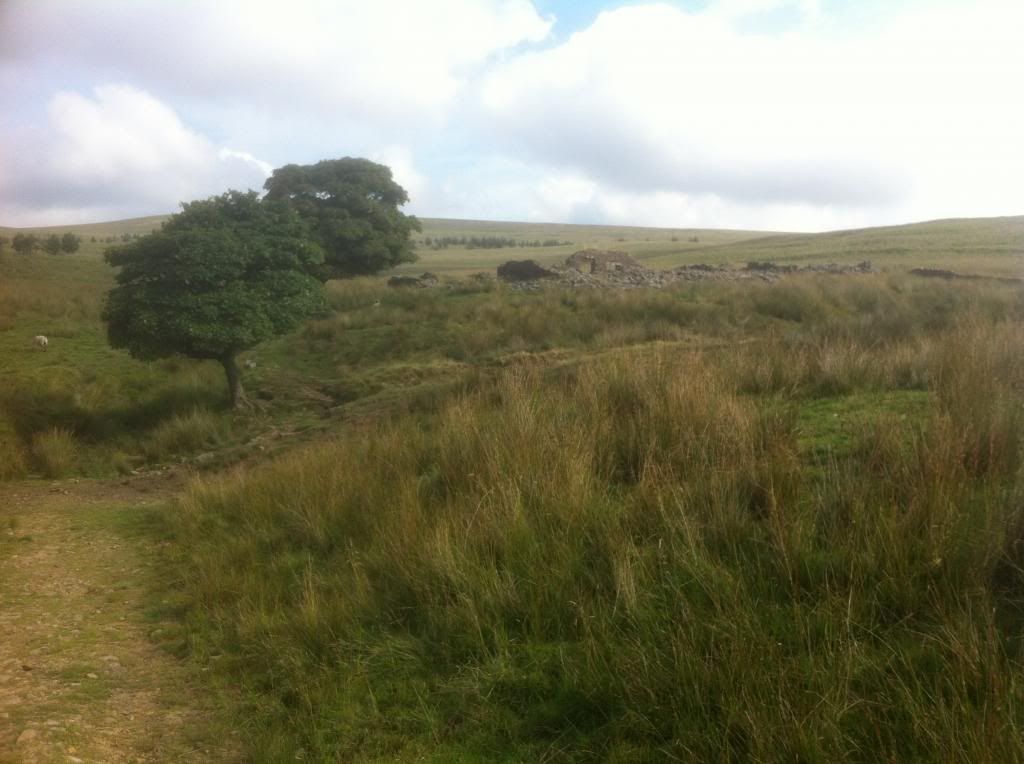 The path was petered out into a track up the side of a gulley which I expect would be quite wet in winter. Eventually it joined up with a flagged path on the top of Redmonds edge leading towards Great Hill.
Ahead of me was a chap stripped to the waist enjoying the sunshine walking his dog.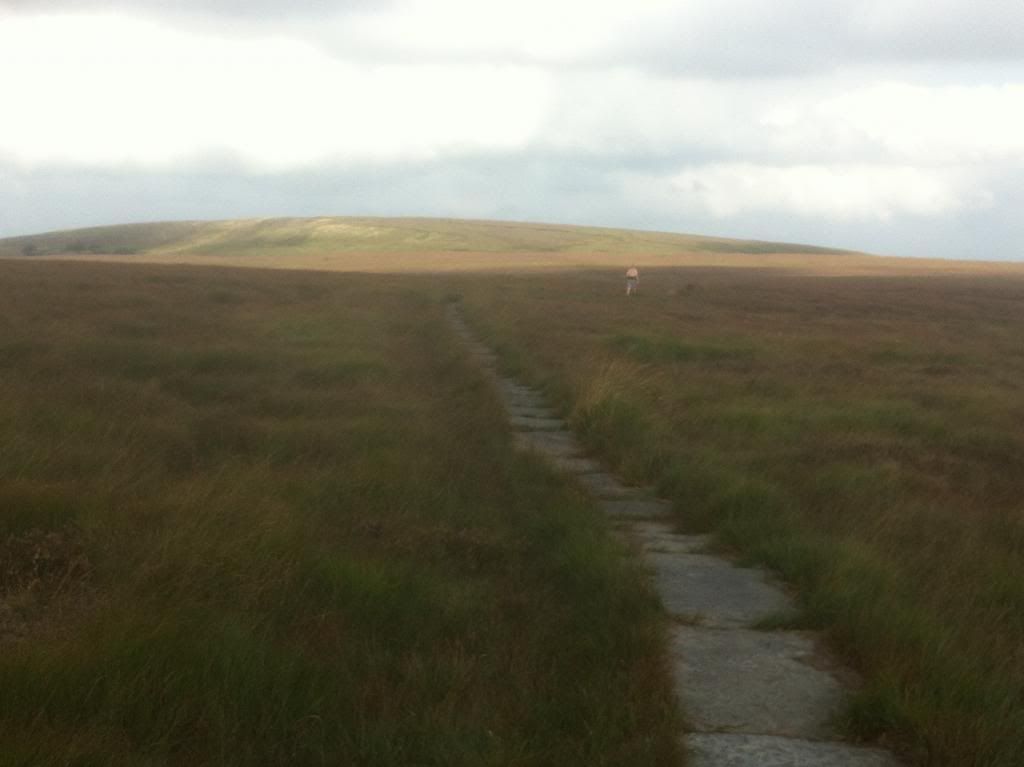 I made my way across Anglezarke moor towards Great Hill and paused briefly in the shelter at the summit for a sandwich and drink. Eventually I carried on eastwards on a path marked towards Darwen Tower.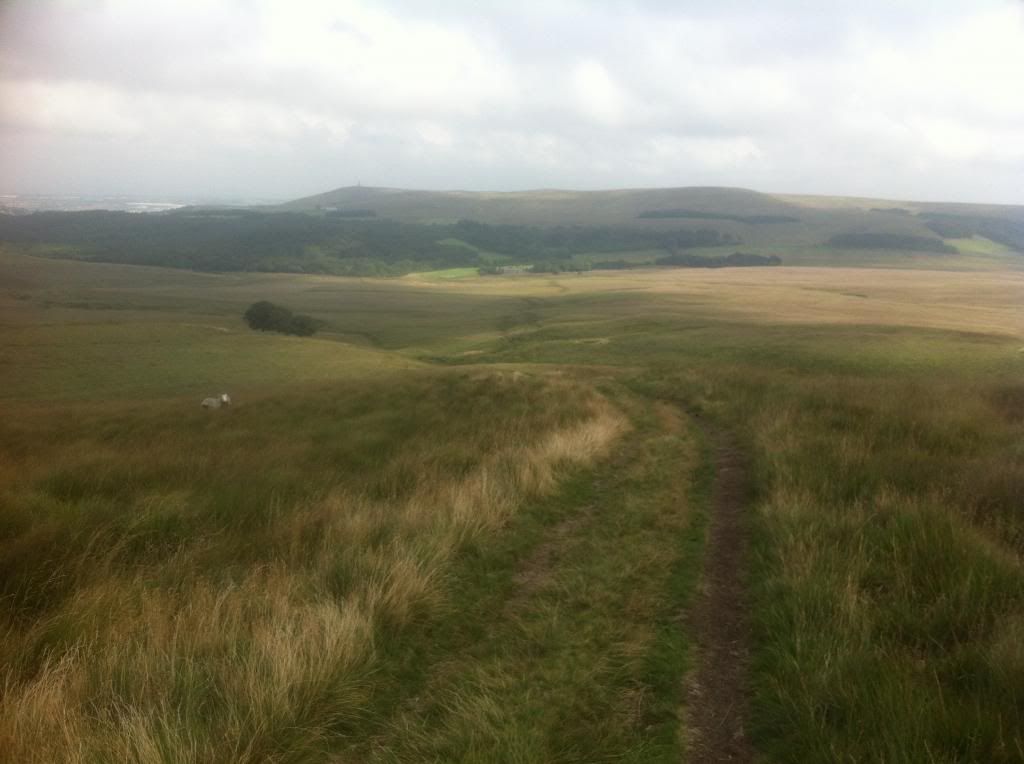 I folllowed this path down to to the A575 near Picadilly and crossed over and headed towards the site of Hollinsnhead hall ruins through a small copse.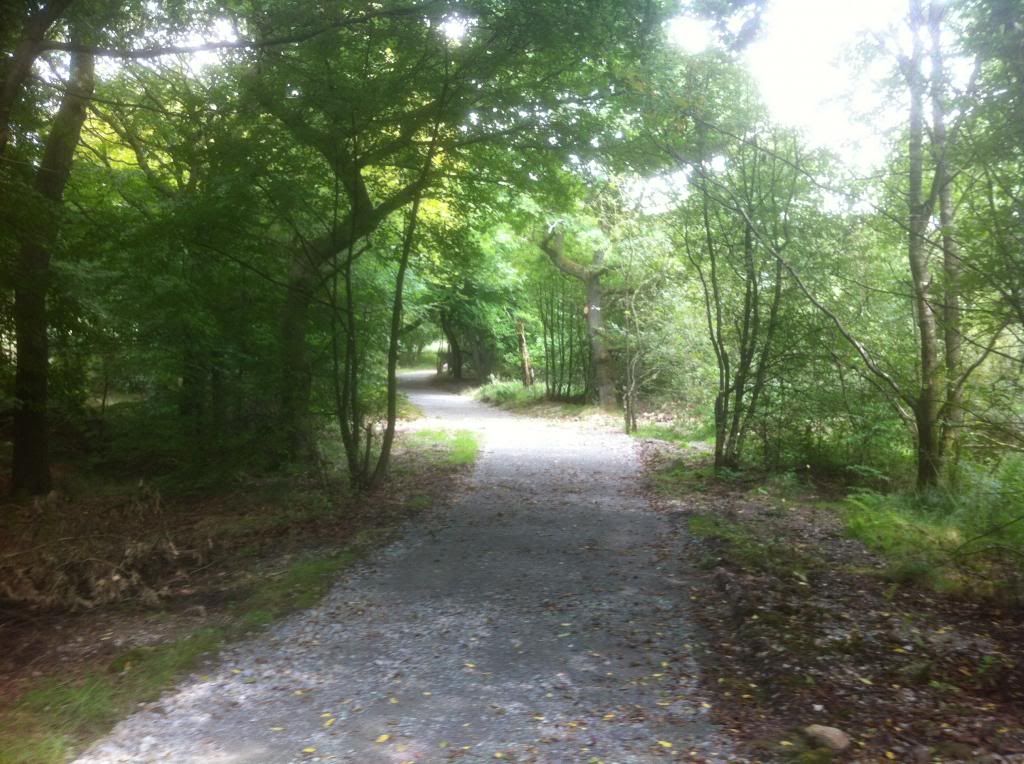 My route then turned south along the Witton Weavers way. On reaching a minor road I took a permissive path opposite through Conryies plantation to avoid about 500m of road walking, My slight detour met up with the waymarked path on a sharp bend in the minor road. I continued southwards towards Lower Barn pasture farm a a well metalled stony track. Great hill could be seen off to my right.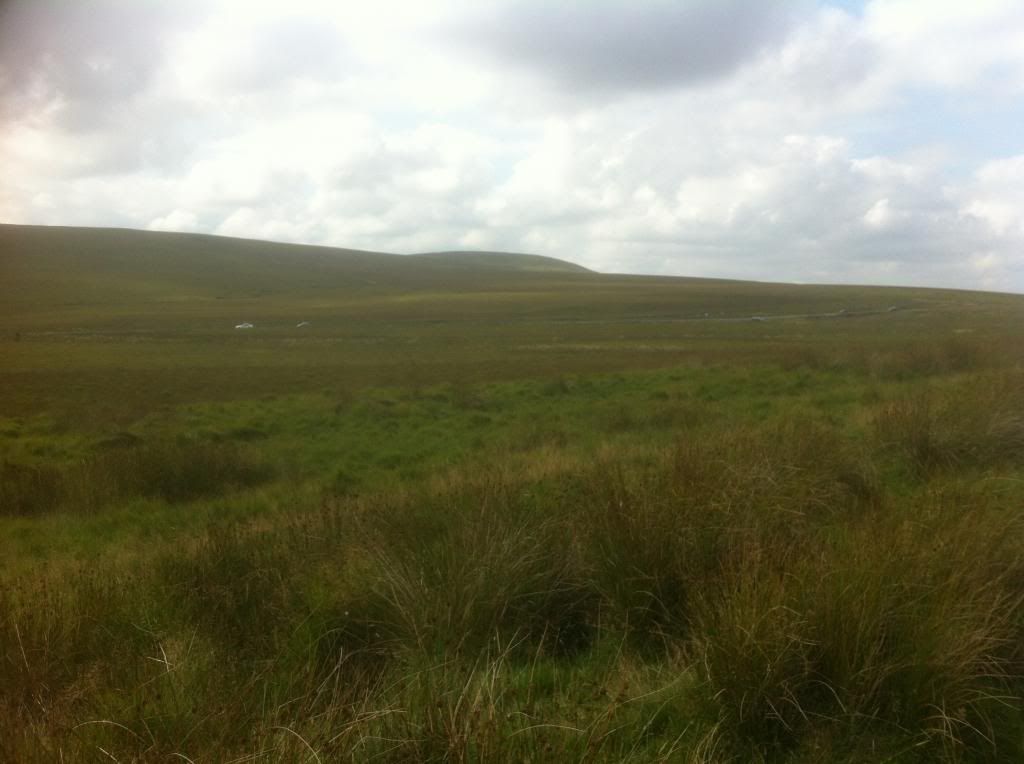 Soon the feed of Belmont reservoir came into view. Here I was passed by a high speed female dog walker who sped onwards after a brief exchange of pleasantries about the weather and walking conditions.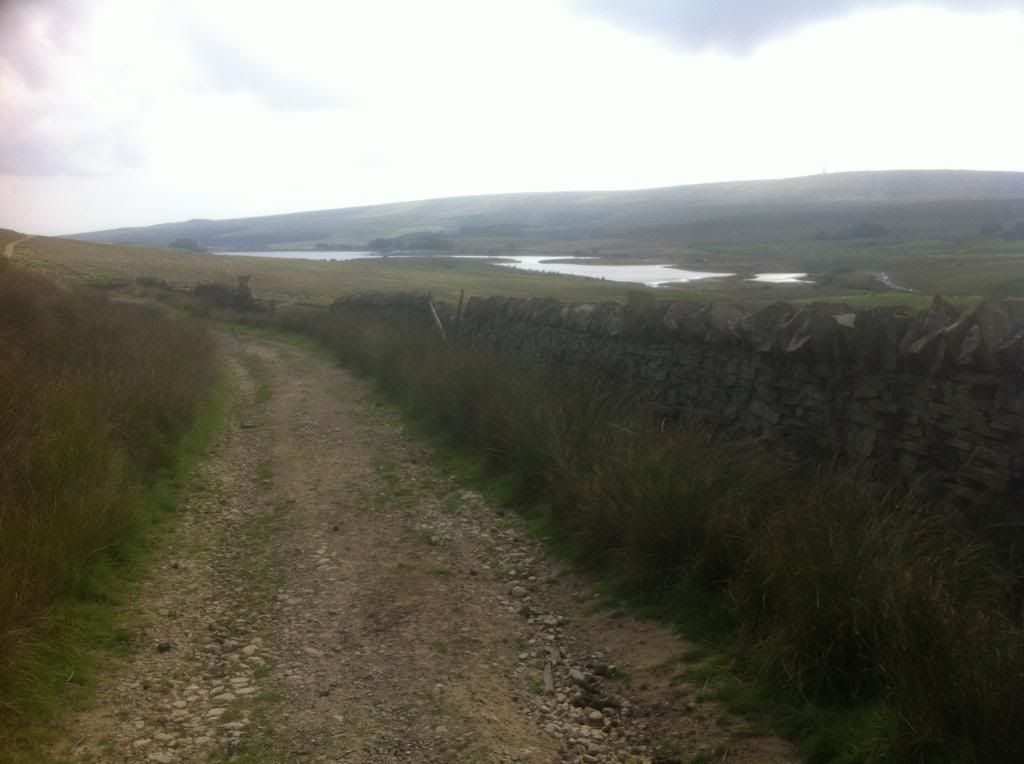 I continued southward along the eastern edge of the reservoir and then made my may down through Lower pasture farm towards the dam at the end with Winter Hill clearly visible in the distance.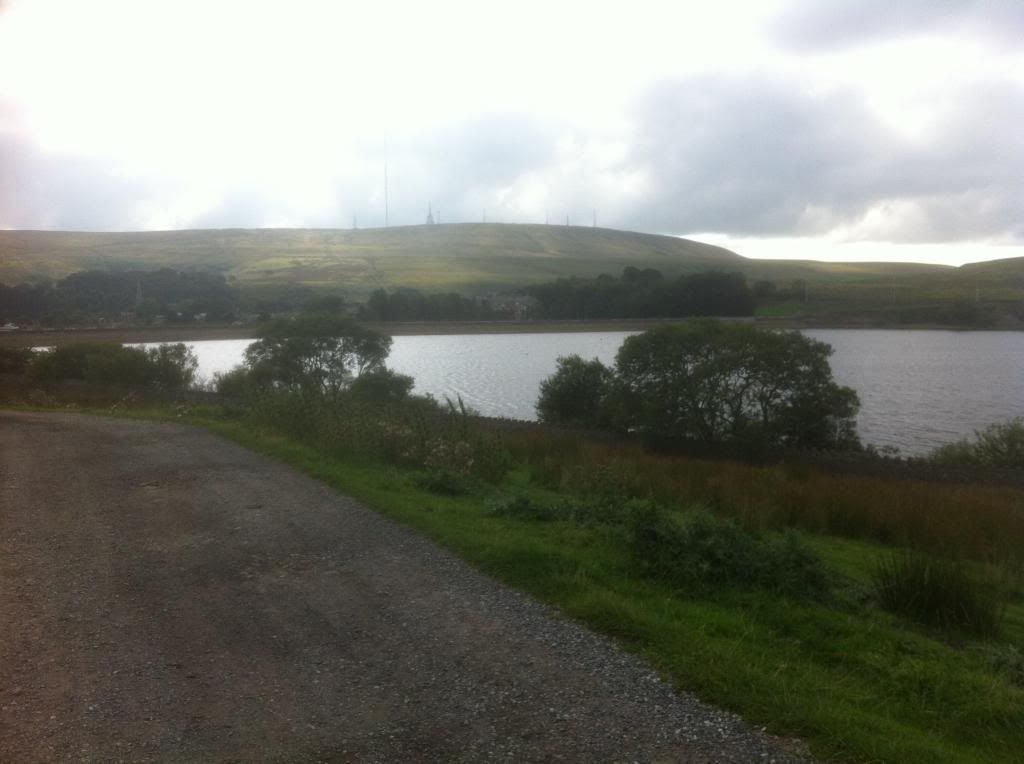 On reaching the reservoir dam I watched a lone sailor taking to the water in their small yacht.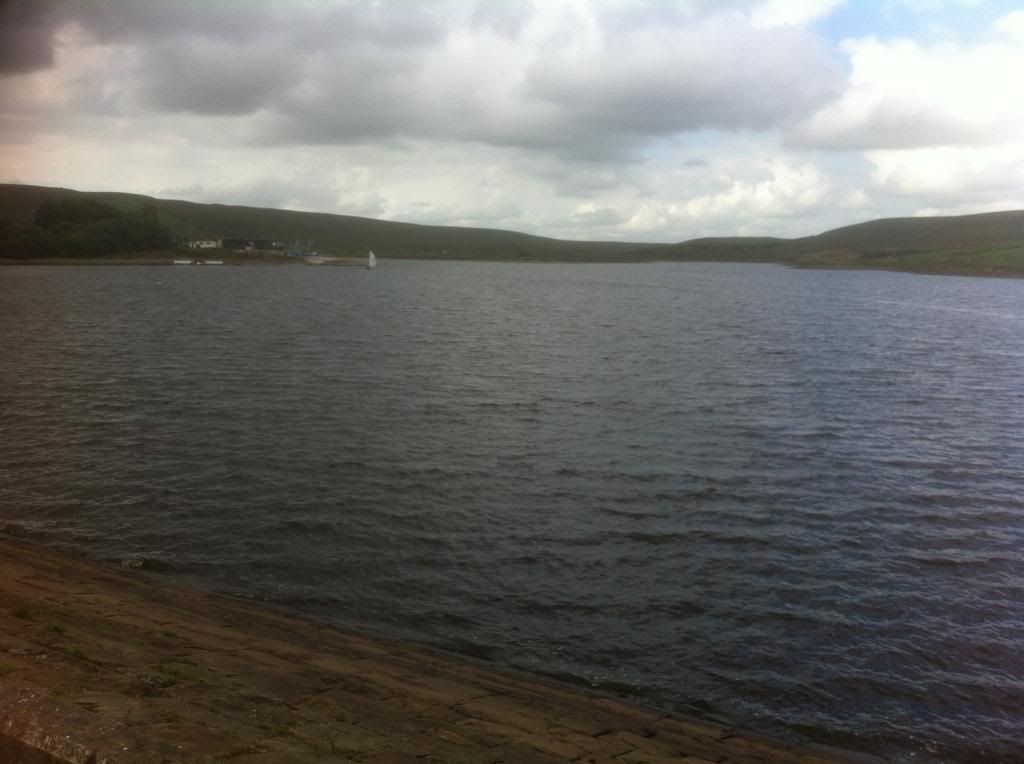 My knees which I had strapped up with neoprene supports were now beginning to become quite painful and I could feel sores developing in the back of my leg in the knee crease. I decided to dispense with my gaiters as the rest of the route I had covered recently and expected to be fairly dry. I quickly made my way through belmont village and to a pleasant path towards Horden Stoops. On reaching the road I crossed over and took the Belmont road bridle track back toward the Pigeon tower at the head of Rivington country park.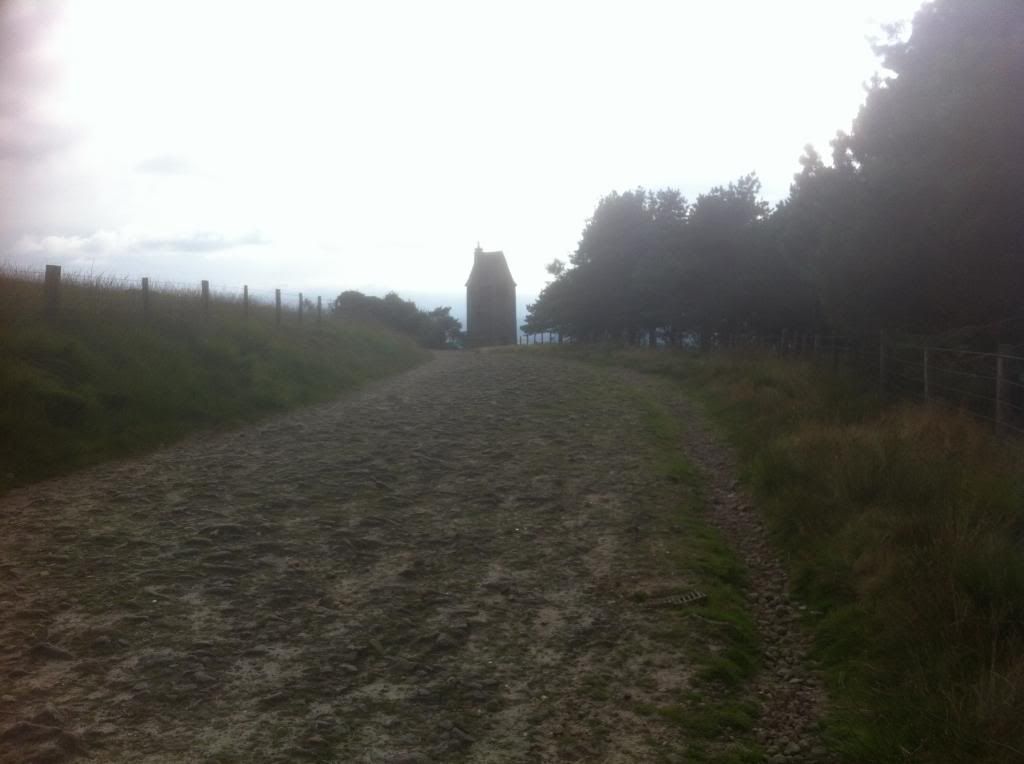 My knee was now giving me serious problems as I hobbled back down a steep track towards the car park. My slow descent was aided by browsing on Bilberries which soon turned my finger and thumb purple. I encountered a lady collecting the berries in a sandwich box but she had had the same finger staining problem last year and was sensibly wearing latex gloves.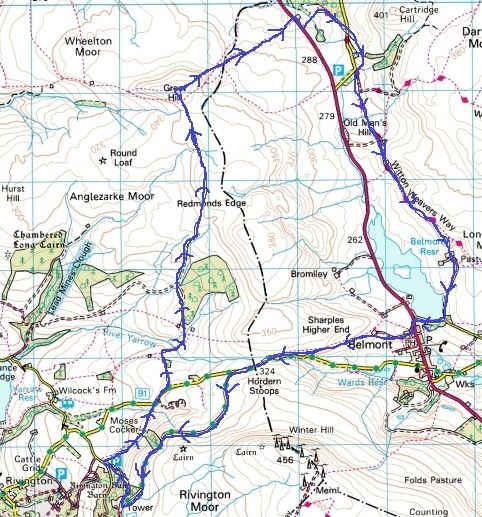 gpx file