I started this walk from the car park of Belmont Road SD 666191. I made my way out of the car park to the Witton Weavers way path which I followed south along the pleasant off road track with Winter Hill in view in the distance off to my right.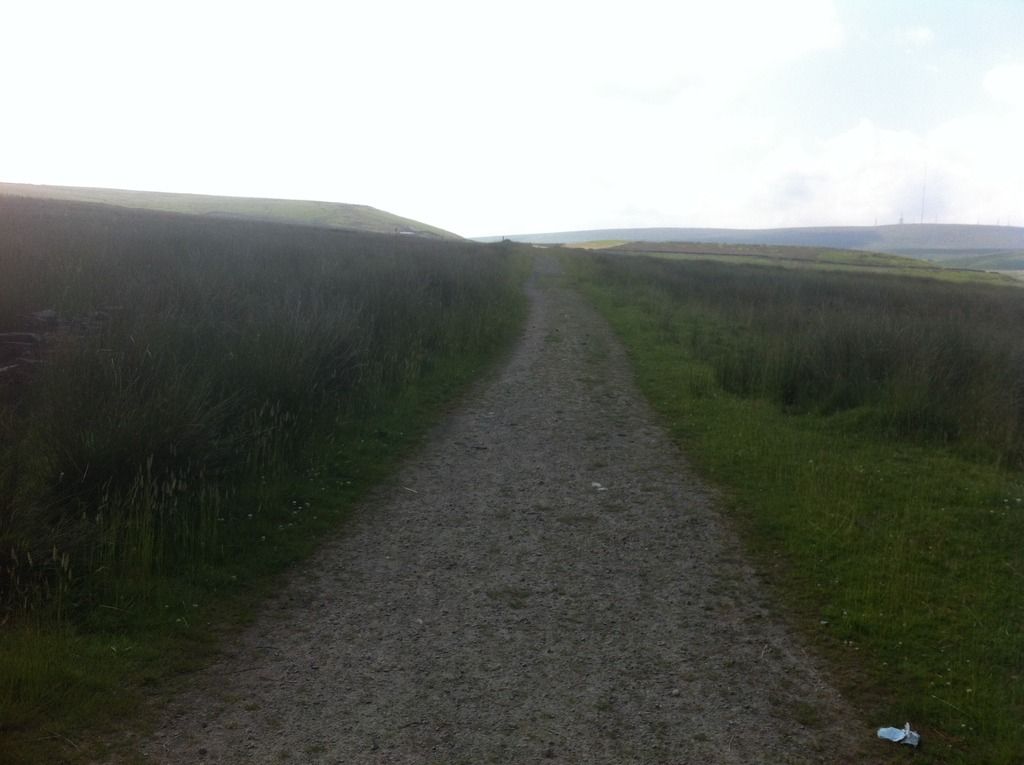 I made my way past Lower pasture barn which now appeared to be an expensive country residence. Eventually Belmont Reservoir came into view to my right.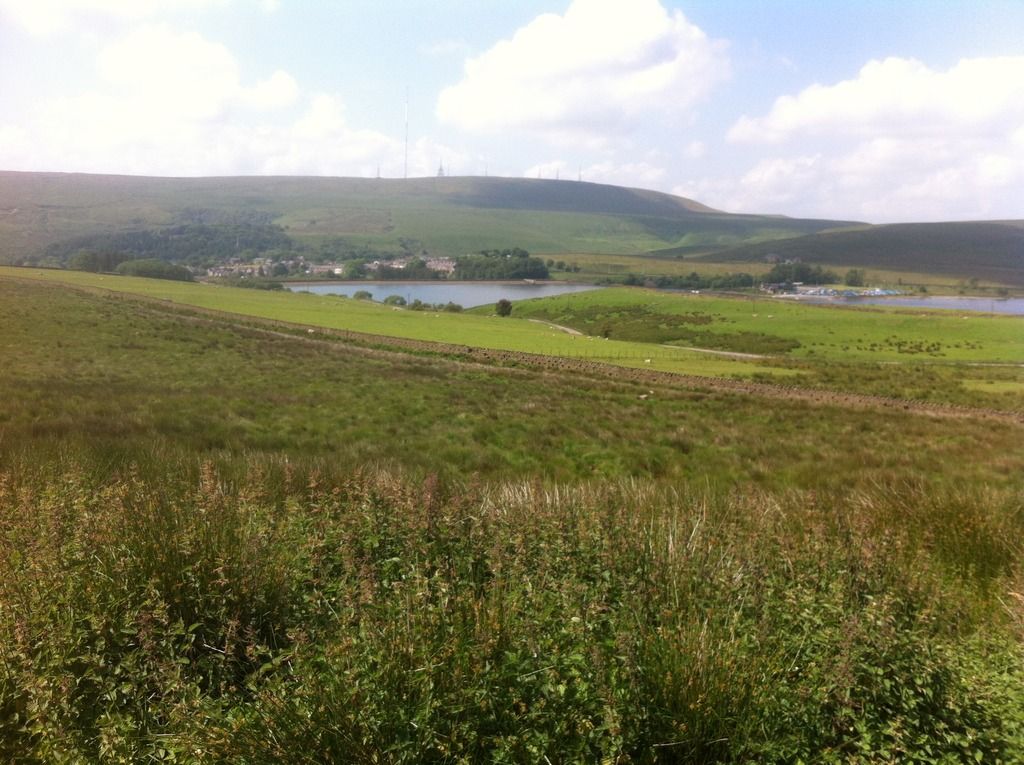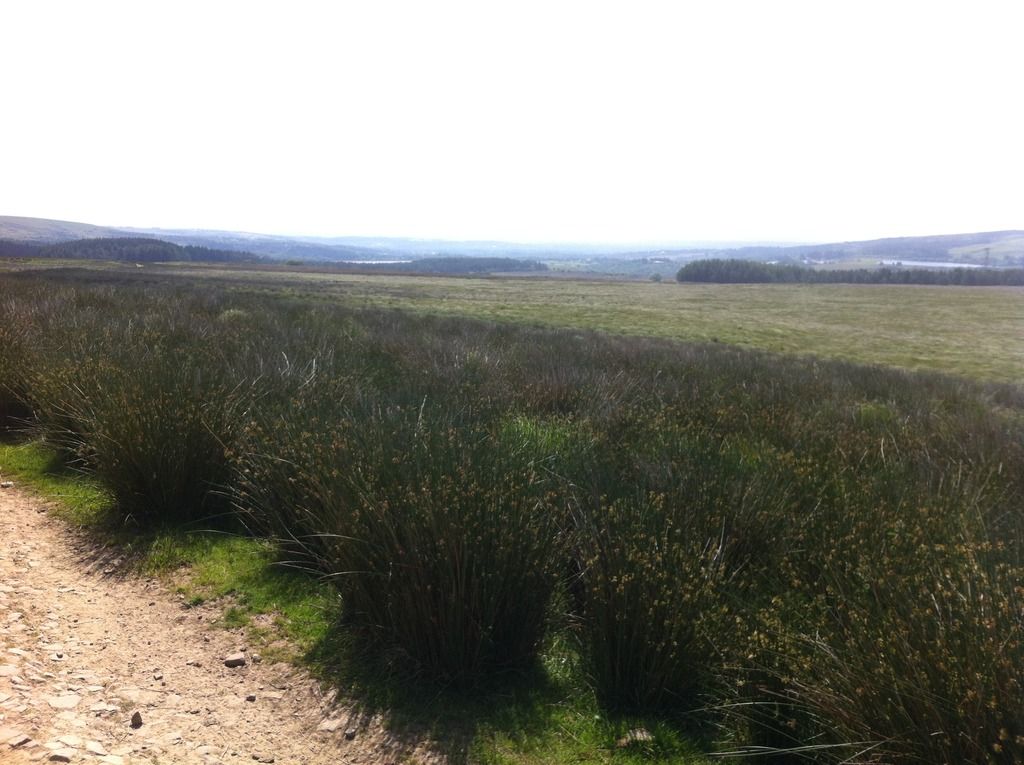 I continued on the Weavers Way past Belmont reservoir The path was still well metalled as I made my way towards Delph reservoir and it eventually met a minor road where a turned left and them soon sharp right along the Weavers way. I passed be a small pond and continued through a wooded track above the edge of Delph reservoir.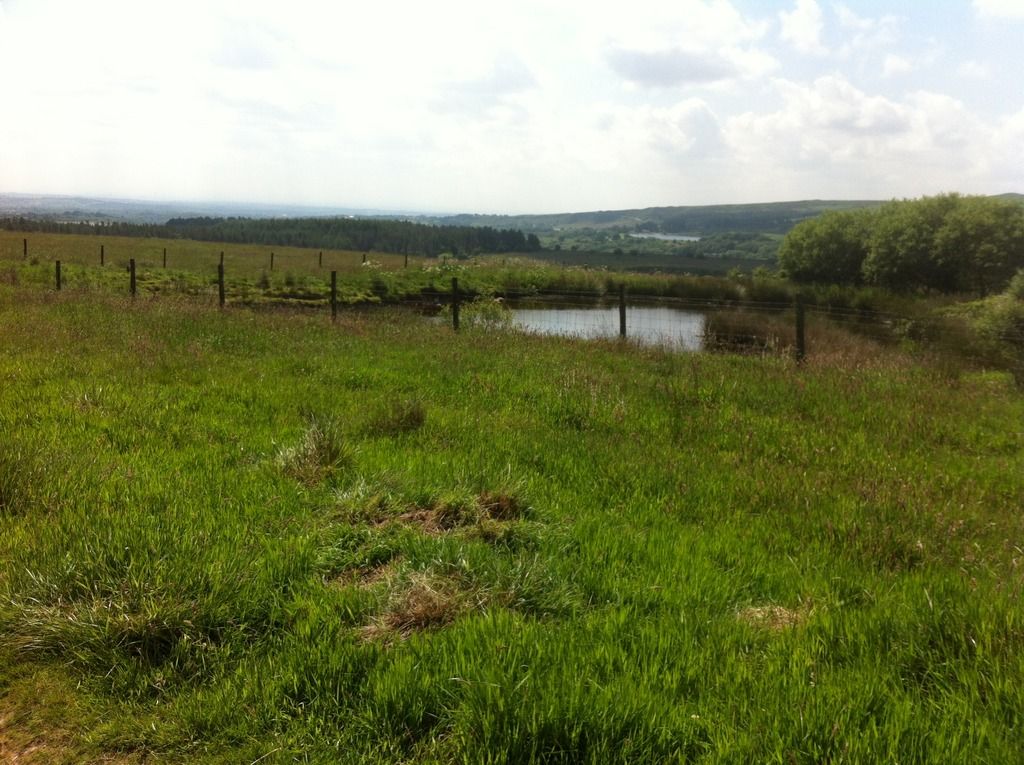 The path crossed a small footbridge and then climbed up towards the A666.
.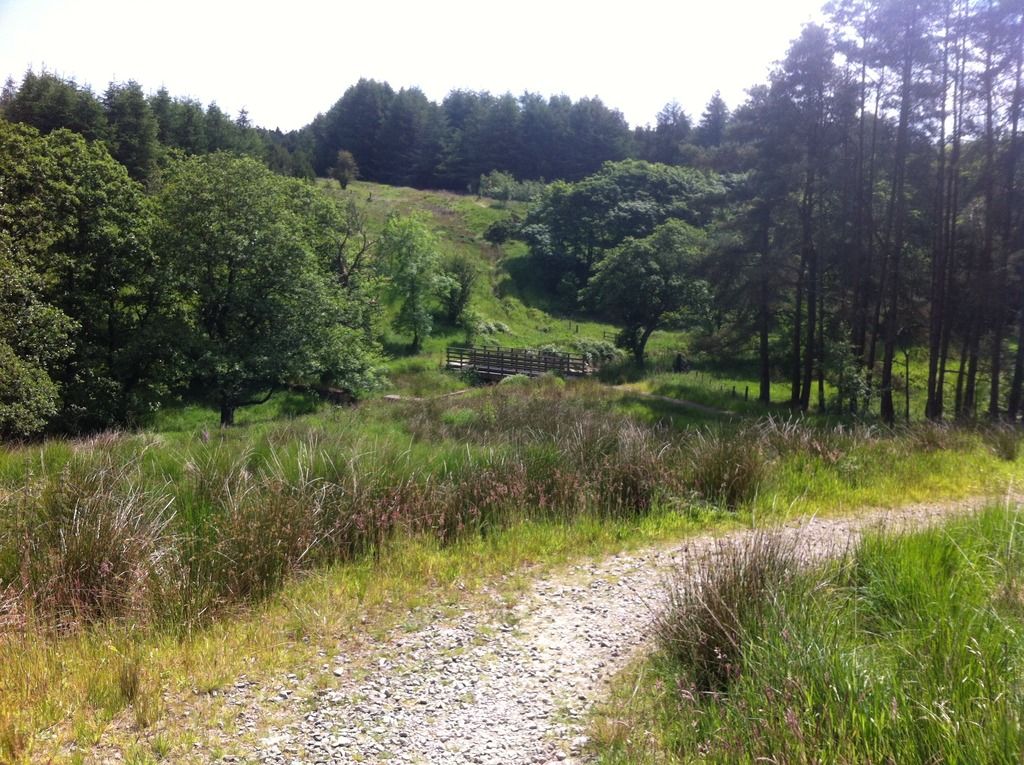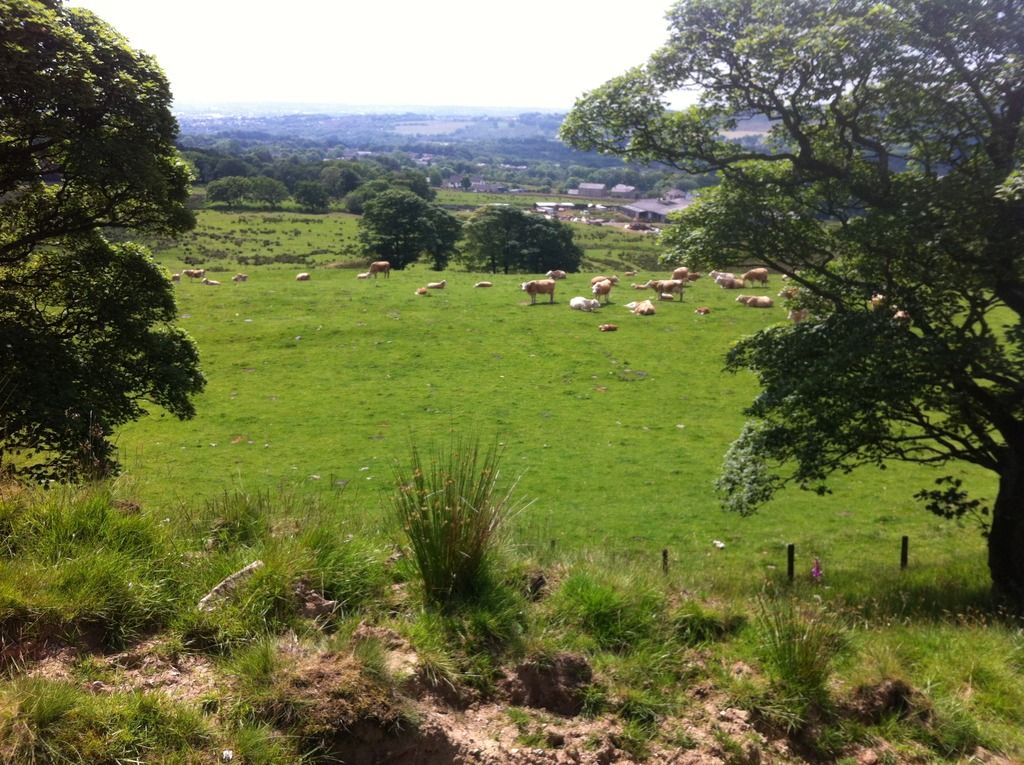 On reaching the A666 I turned left and immediately left to climb up towards Turton Heights. As I crossed the moorland Turton and Entwistle Reservoir came into view.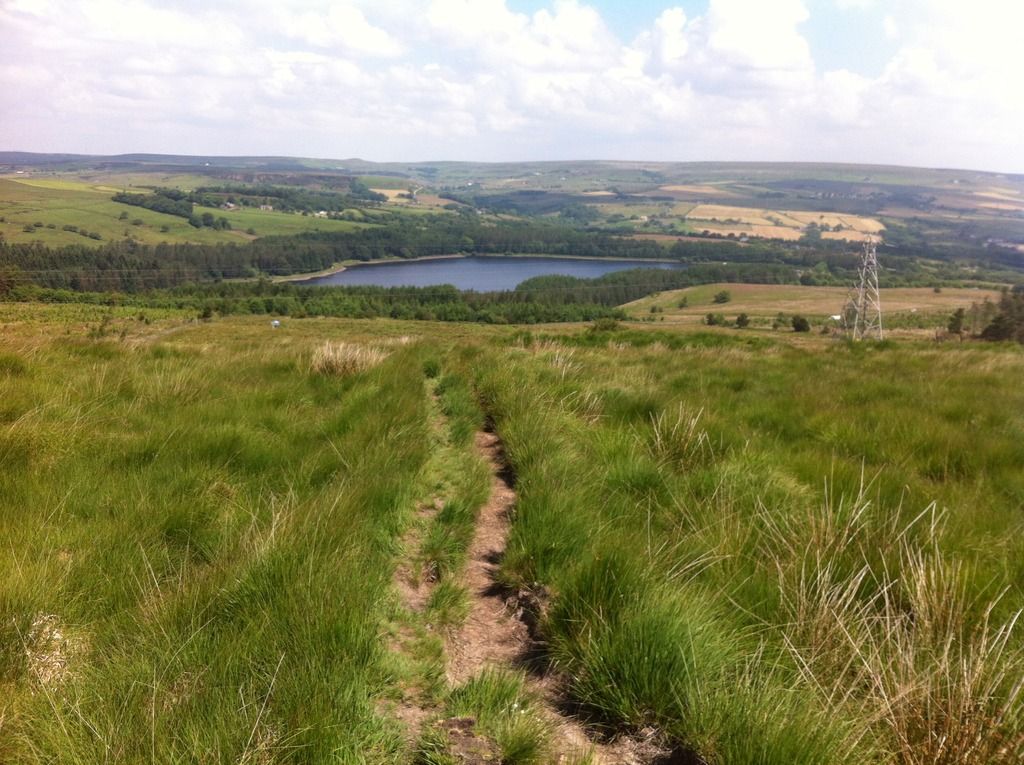 At the end of the moorland section I crossed a stile and then made my way diagonally to the right down to the Green Arms Road ahead On reaching the road I made my way right and eventually took a footpath off to the left and made my way down towards the reservoir car park. I reached the reservoir bathed in sunshine and found a pleasant picnic bench to take my lunch break with a view of the water..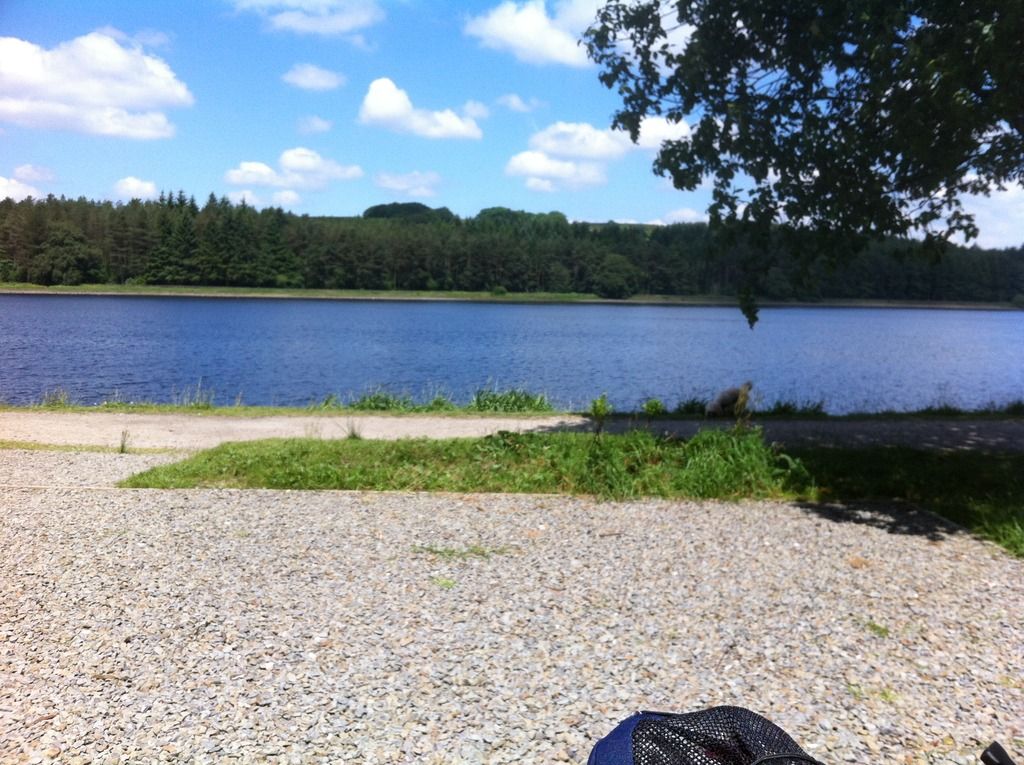 Hunger sated I made my way along the southern edge of the reservoir to eventually take a path a the end off to my left which meandered through the woodland to the A666.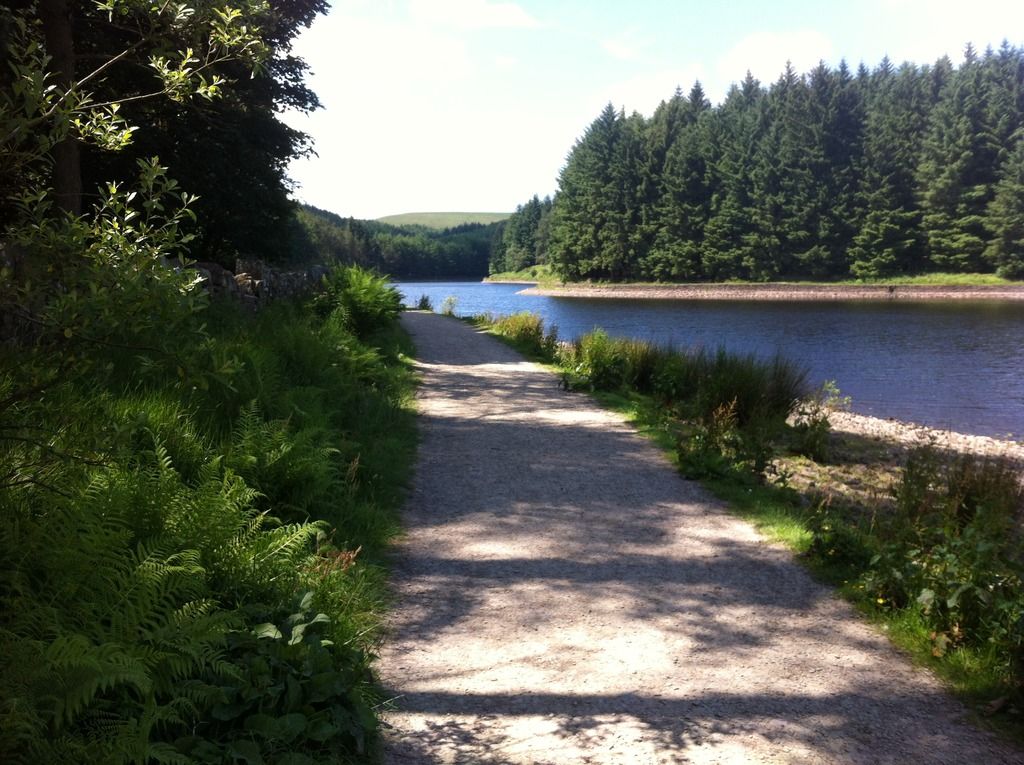 I crossed the A666 turned right and took a path off to the left on towards Turton moor along
a pleasant stony track.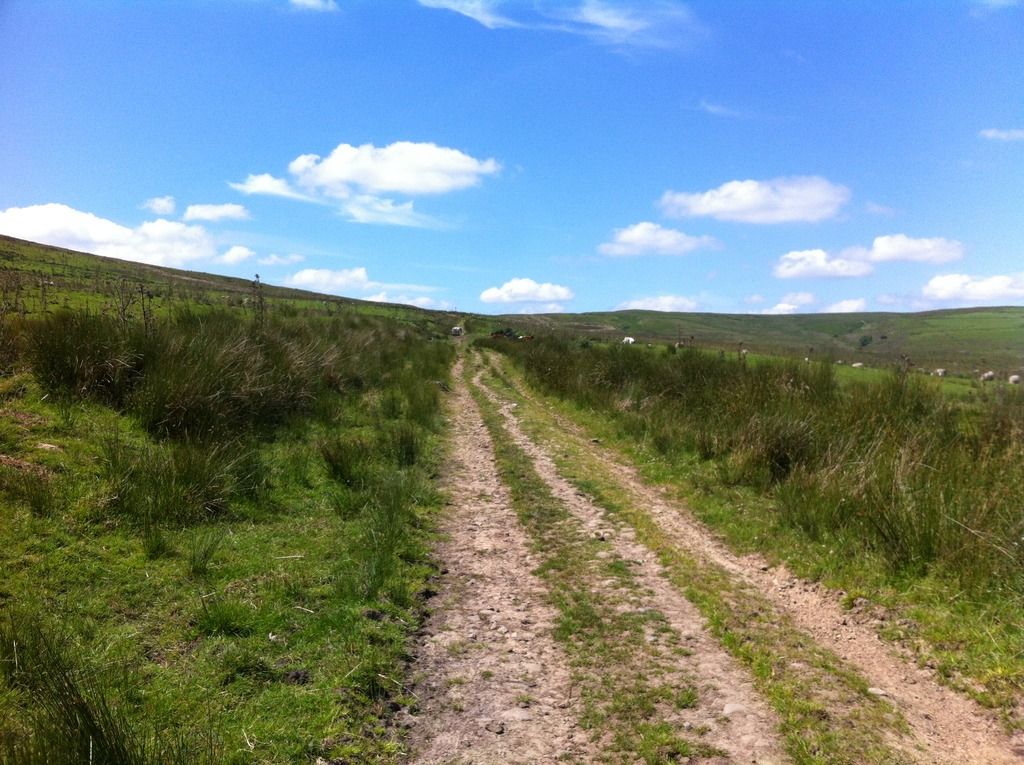 Eventually the path became less stony and became a grassy path. I followed the fence and missed a path I had intended to take diagonall off to my right.
I continued along the fence which I eventually had to cross.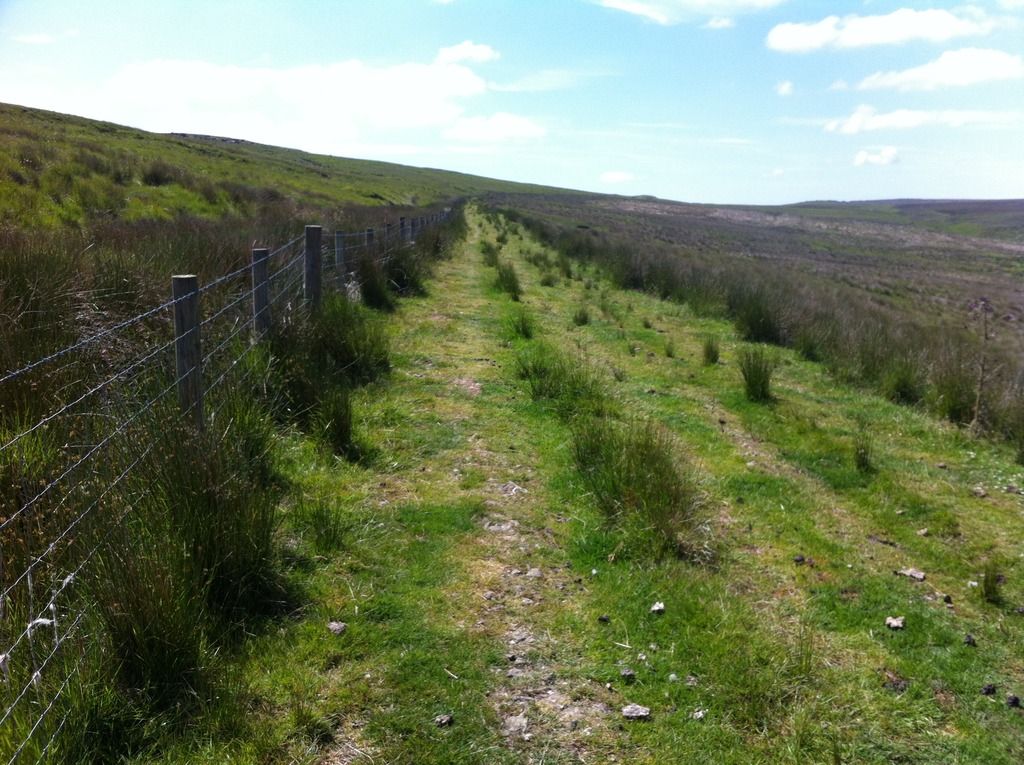 I made my way downhill and eventually rejoined the Witton Weavers way.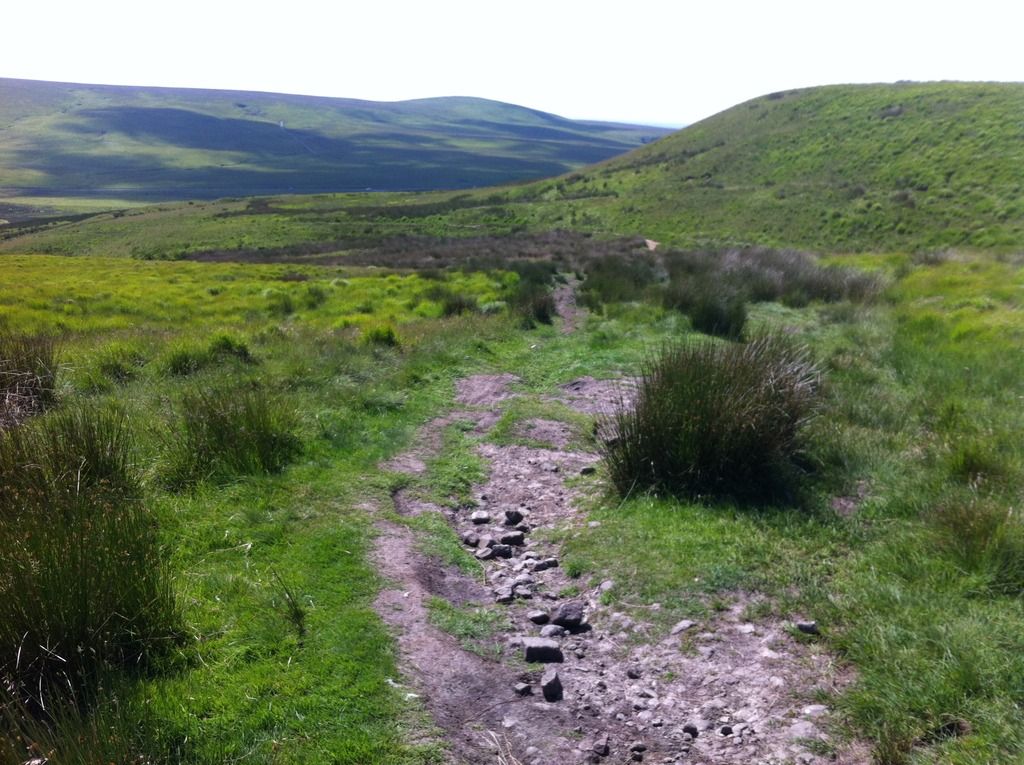 I followed the Weavers way and eventually crossed a stile and made my way back down a stony track which wove its way back to the path I had started my walk and made my way back to my car.
ROUTE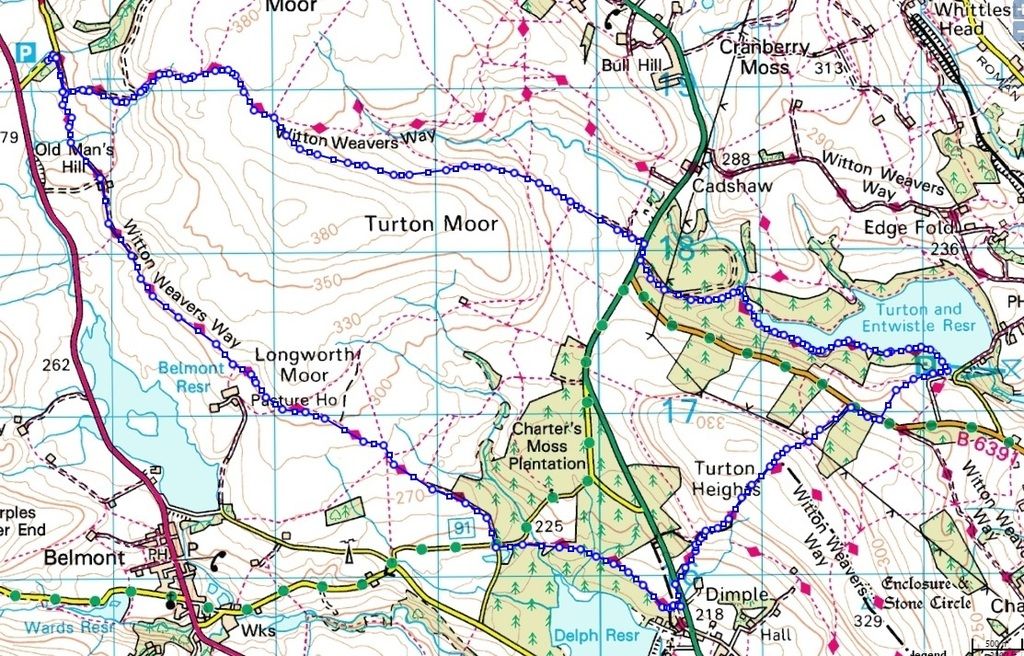 gpx file